All characters drawn without looking at how they actually look, so they might come out a tad strange. Since I fail at variation between awkward faces, here is just a bunch of pictures of the characters in awkward conditions.

And Tristram never got drunk again.
And Tristram never left-his-sacred-book-of-fine-literature-open-to-the-prying-eyes-of-a-cruel-world again.
Bel visits his happy place.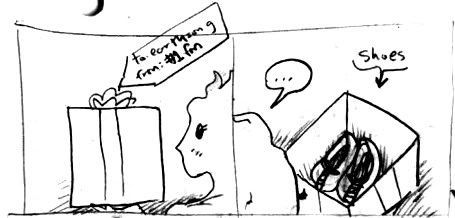 Earthsong gets a very interesting gift.
The real reason Neuria sticks around with the Mandragoras
In the comic, Nanashi gracefully slows herself down, but what if she didn't?



...Did you know the 3rd trailer came out somewhat recently?


_________________
Dubbed Langhorn by Asa
After Samuel Langhorne Clemens, or Mark Twain
Avatar by Emily Brady